Mia Marija Gačić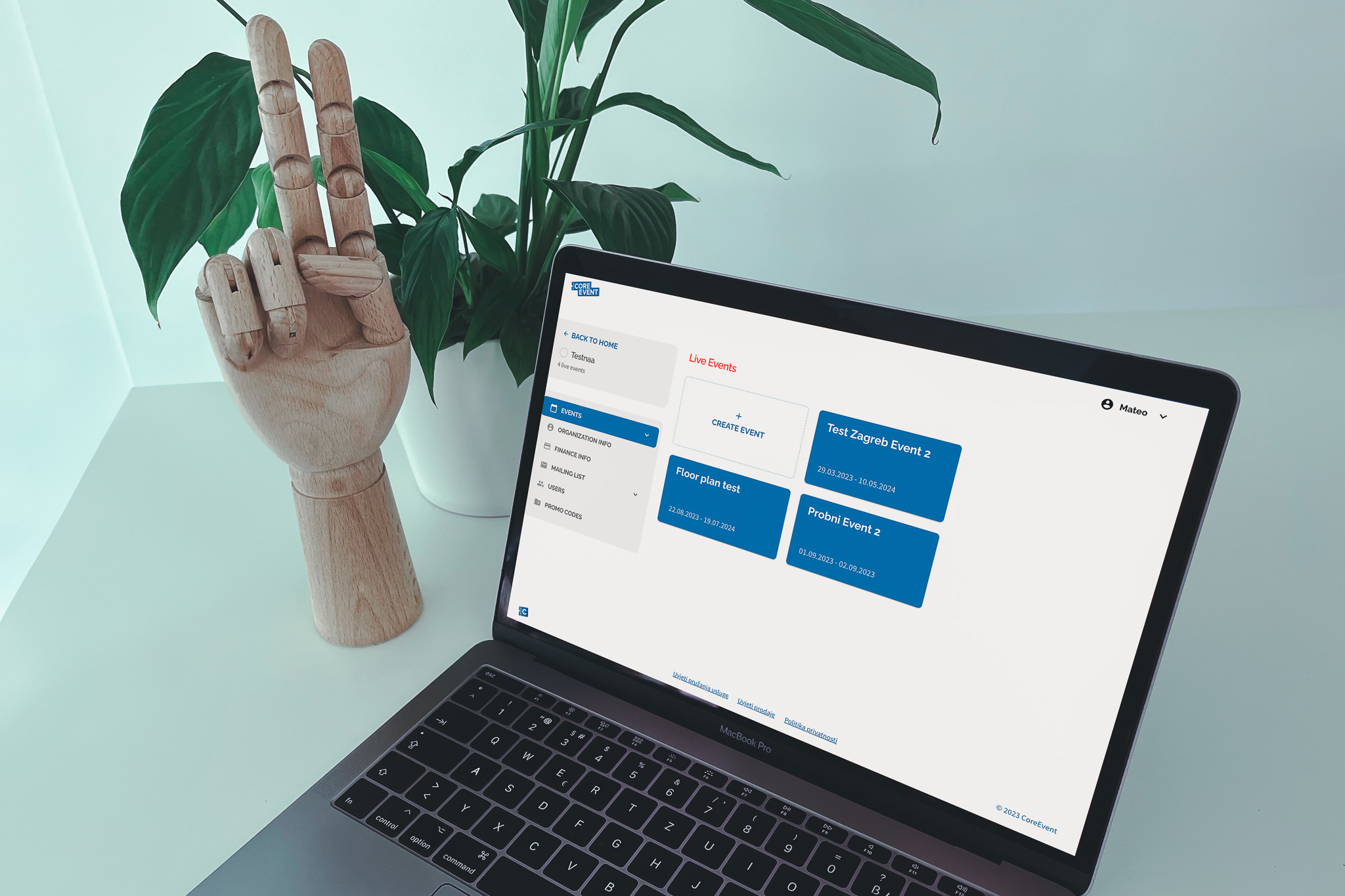 Organize an event in 60 seconds
With CoreEvent, event organization becomes incredibly simple. To enable smooth event creation, we've prepared a brief guide. With the ability to create events in just 60 seconds, this platform provides convenience and efficiency.
Step 1 - Choose a category
By making the right choice, your event will stand out in front of the right audience. Whether it's about music, sports, a business gathering, or something specific, selecting the category is a crucial step toward successful organization.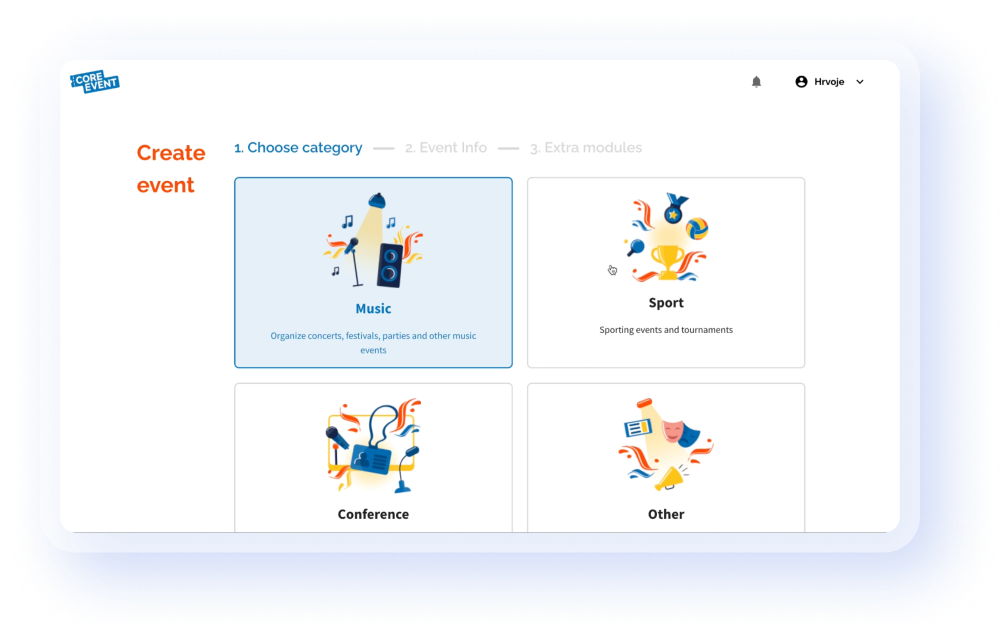 Step 2 - Enter event information
After selecting the category, it's time to input the basic details. The integrated map will assist you in simply entering the venue name, and it will automatically display the exact address. Moreover, your basic information, which remains the same for each event, will be remembered on the page. Once you input them once, the fields will be pre-filled, further reducing the time it takes to set up the event.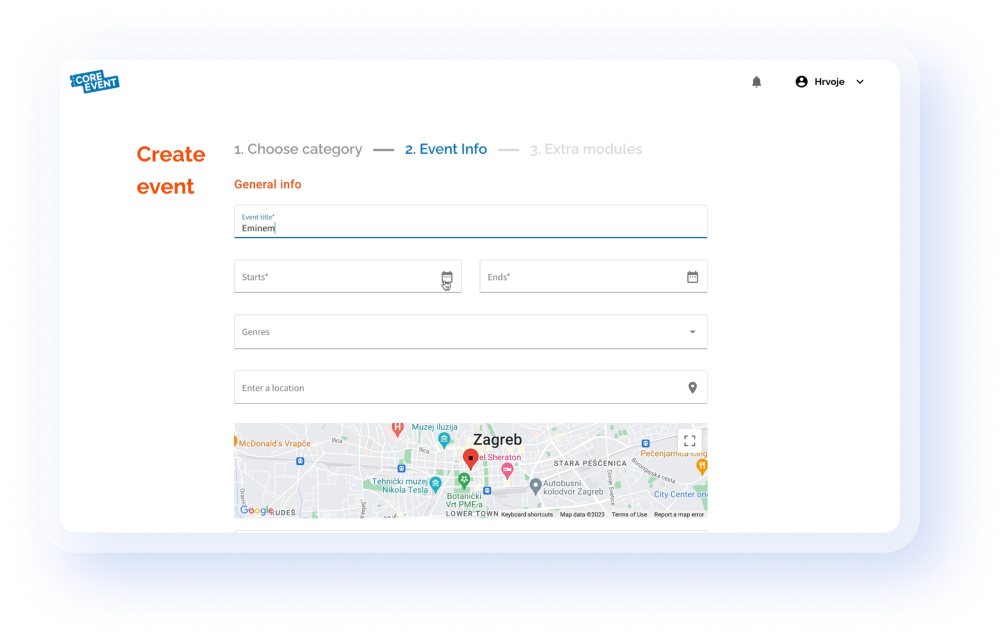 Step 3 - Choose additional options
In the final step, you have the choice of selecting additional options you'd like to include - whether you want to offer tickets for sale, incorporate a mobile app for your conference, create attendee categories and conference zones, and more. This concluding phase on our event organization platform gives you the freedom to customize and achieve a perfectly tailored experience according to your needs.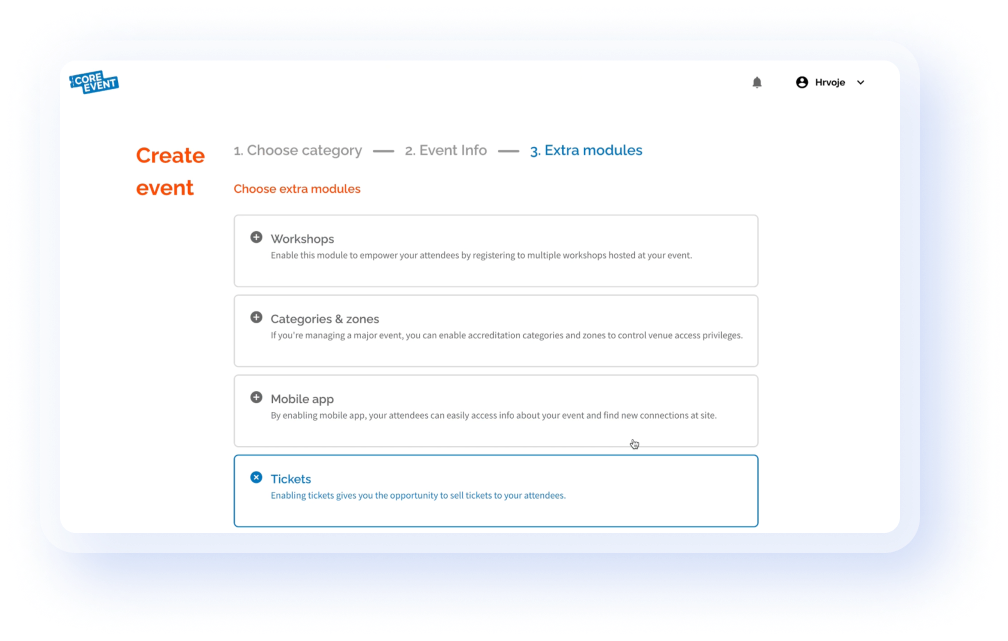 Your event has been successfully created. In just 3 simple steps, you have quickly shaped your story.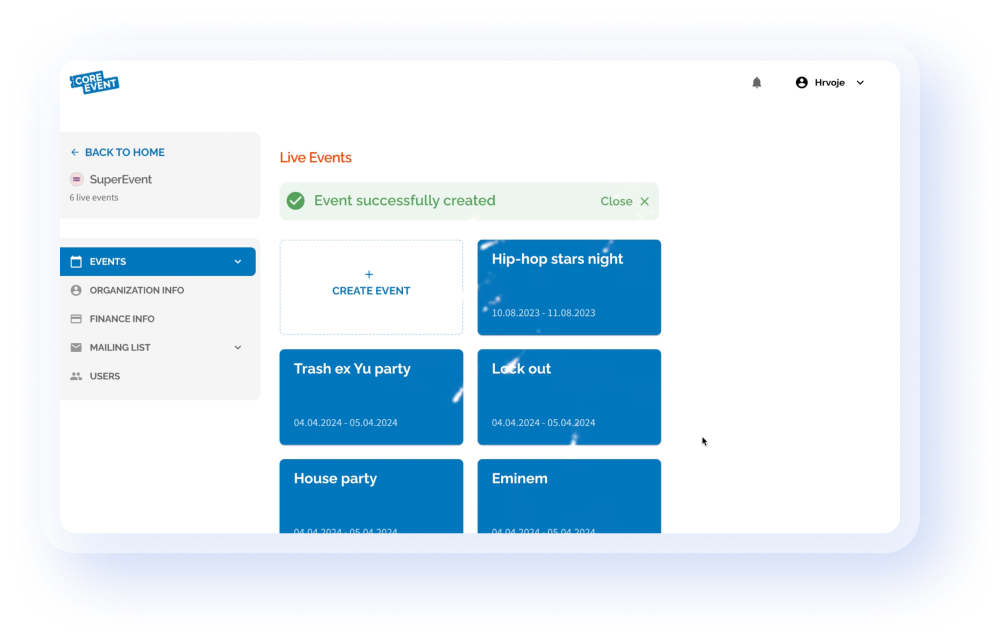 Congratulations, you have successfully created an event on our platform.
Utilize the CoreEvent platform and step into the world of events where everything is possible - all in just 60 seconds.