Mia Marija Gačić
7 Reasons to Use a Mobile App at a Conference
In today's fast-paced and technologically advanced world, the use of mobile applications has become ubiquitous in various aspects of our lives. One area where mobile applications have proven particularly useful is in the organization of conferences. Below, we present 7 reasons why using a mobile application improves conference organization:
1. Speeds up the calling process
Send invitations and reminders through the app to reduce the wait time for responses in front of the computer. This approach increases response rates and provides a more accurate insight into the number of attendees.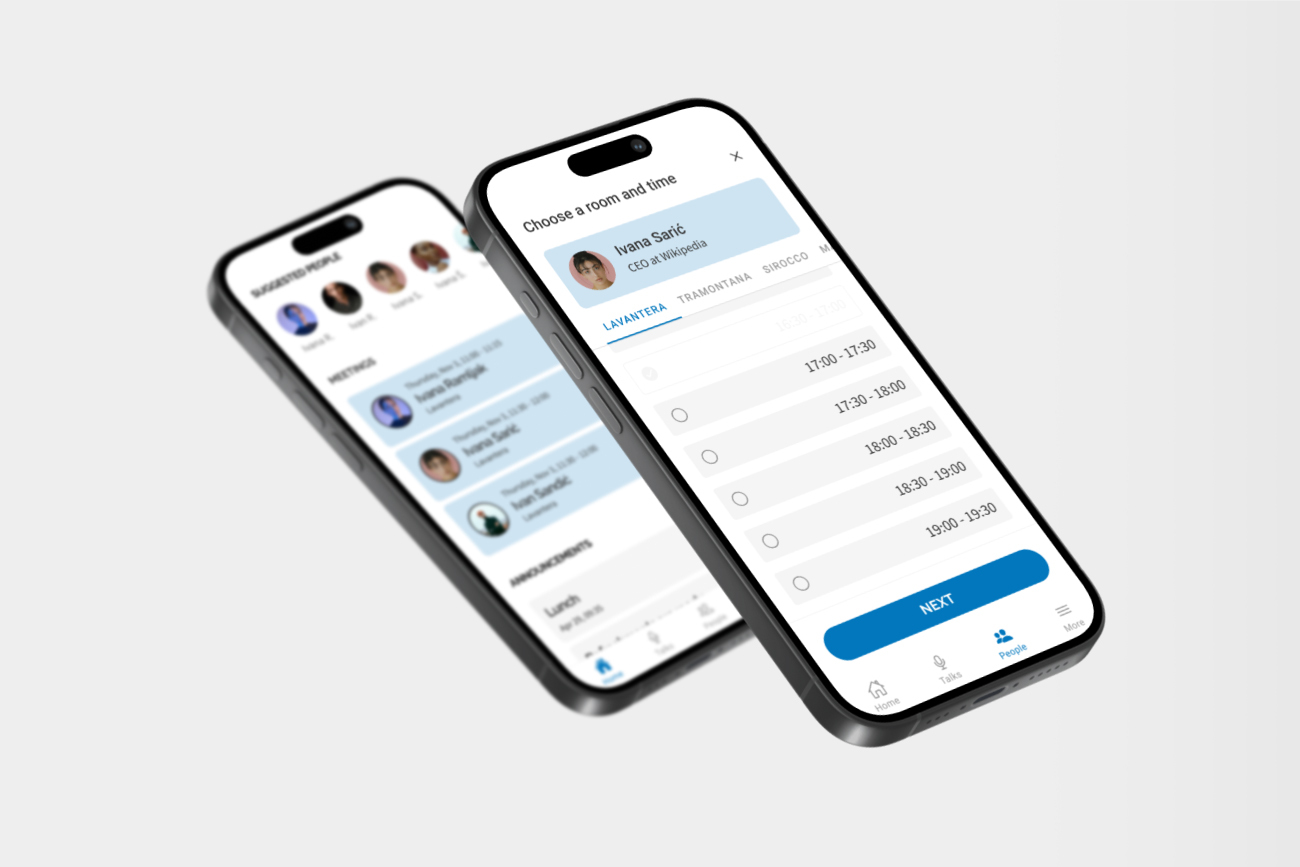 2. Convenience at Your Fingertips
The mobile app provides participants with access to all the information they need, such as schedules, speakers, and exhibitors - all in one place.
3. Encourages active participant involvement
Utilize various interactive features offered by the mobile app, such as asking questions, conducting surveys, and research, to encourage participant engagement and involvement.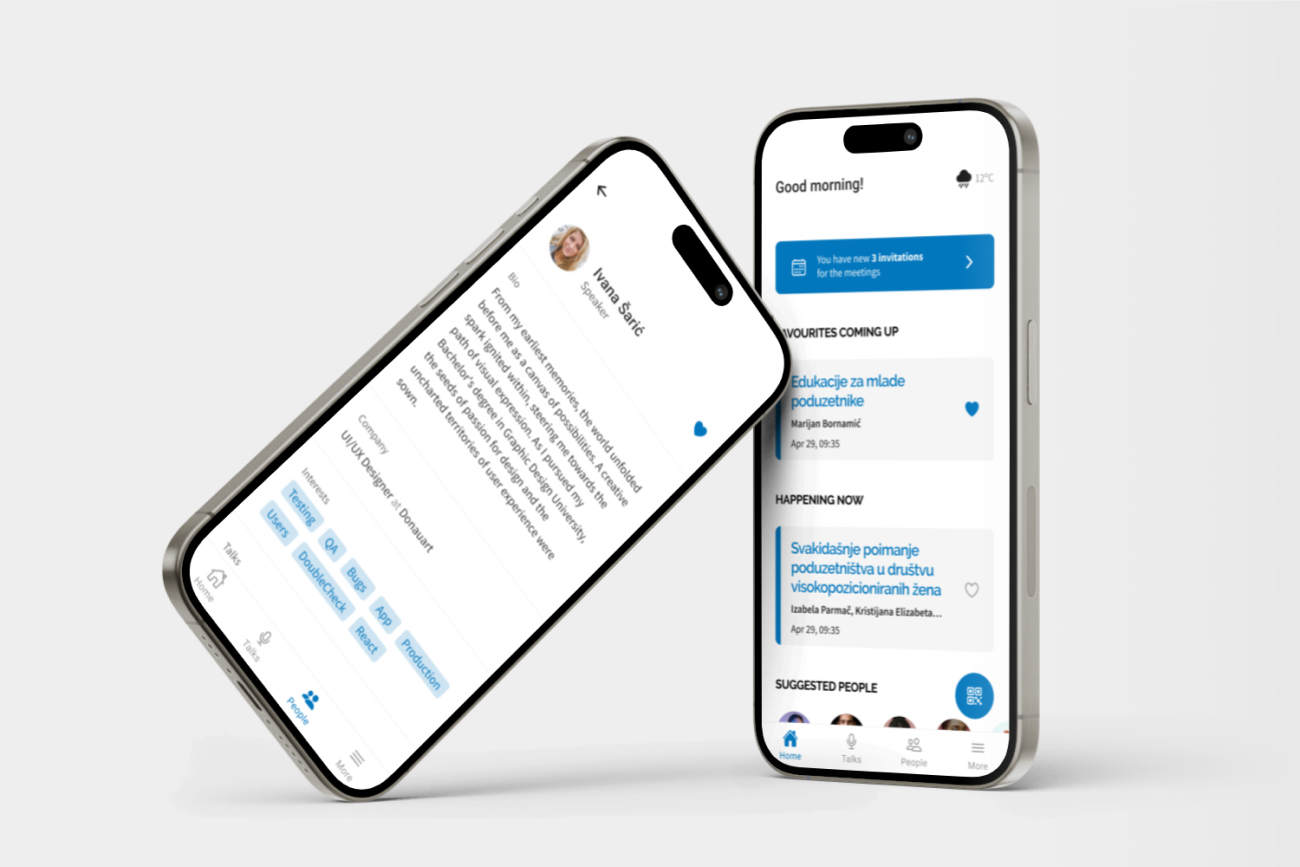 4. Quick updates on changes
Last-minute changes are common, and the mobile app allows you to quickly inform participants about changes in the schedule or other urgent notifications.
5. Facilitates Participant Networking
A crucial aspect of any conference is fostering connections among participants. Through the mobile app, attendees can connect with each other before, during, and after the conference, creating opportunities for new acquaintances and potential partnerships.
6. Gathers Participant Data
Every organizers goal is to tailor the conference to meet participants' needs. With the help of the mobile app, you can collect participant data, such as their interests and preferences, and use that information to enhance future events.
7. Cost-Effectiveness and Sustainability
Using a mobile app reduces printing and distribution costs (contributing to environmentally responsible practices).
The use of a mobile app for conference organization represents a key innovation that enhances the experience for both organizers and participants. Beyond simplifying planning, this technology encourages participation, allows customization, and enriches interaction among all attendees.