Mia Marija Gačić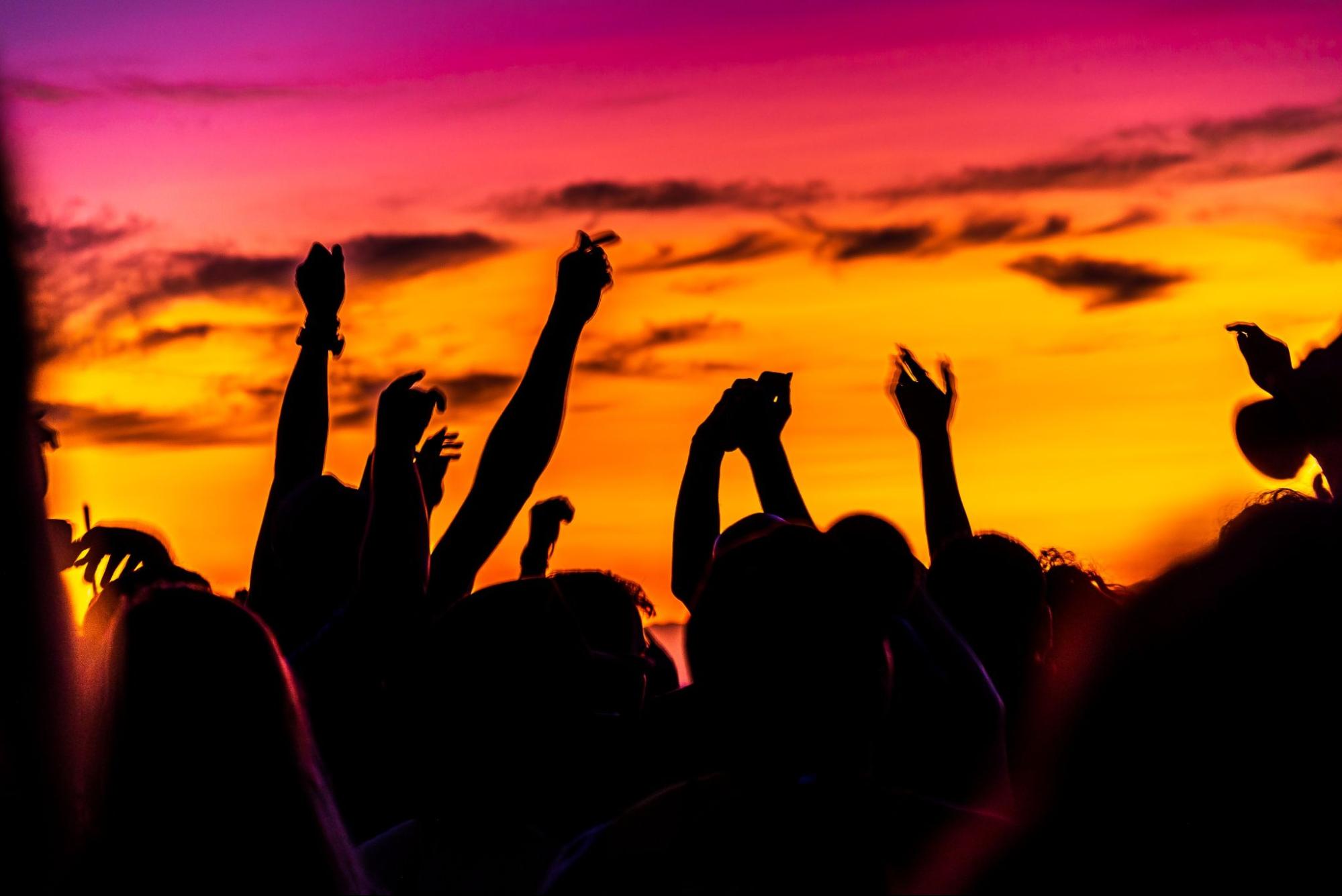 CoreEvent recommendation for this month
Half of July is behind us, but there is no shortage of events throughout our beautiful country. Among a multitude of different offerings, we have decided to highlight 4 events for you that you can find on our website. From enjoying warm movie nights, a dose of laughter with top comedians, dancing and various programs, to cheering on our basketball players, we bring you the events you don't want to miss this summer.
CINEHILL - Motovun film festival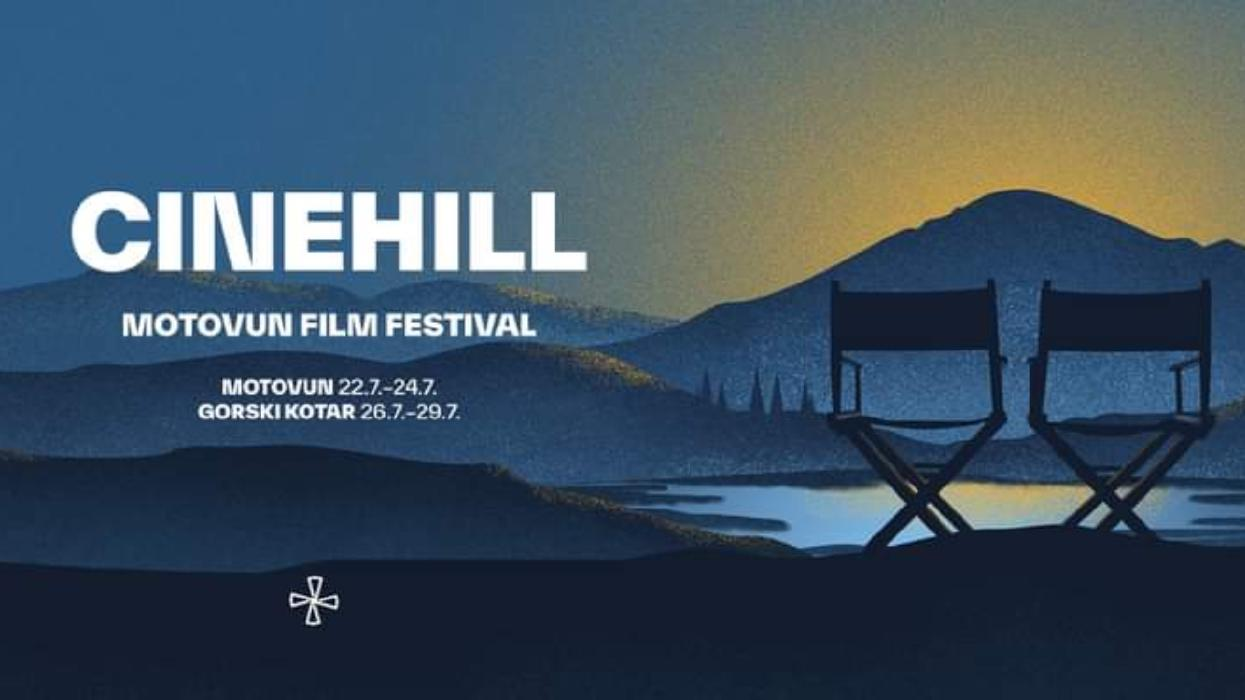 One of the essential festivals you must visit this summer is undoubtedly the Motovun Film Festival. Traditionally located in the medieval town of Motovun in Istria, this year the festival is celebrating its 25th anniversary in a special way. They have decided to move outside of their usual location and open another venue in the beautiful forested mountains of Gorski Kotar, where a magical cinematic village and cinema await you. This film event will perfectly blend with the idyllic mountain landscape and provide visitors with an incredible experience and adventure. In addition to all that, various workshops, walks, yoga, and numerous other events await you to complete the festival experience.
You can find your tickets without fee here: https://core-event.co/events/cinehill-motovun-film-festival-2023-a1e4/
Comedy festival  - Solin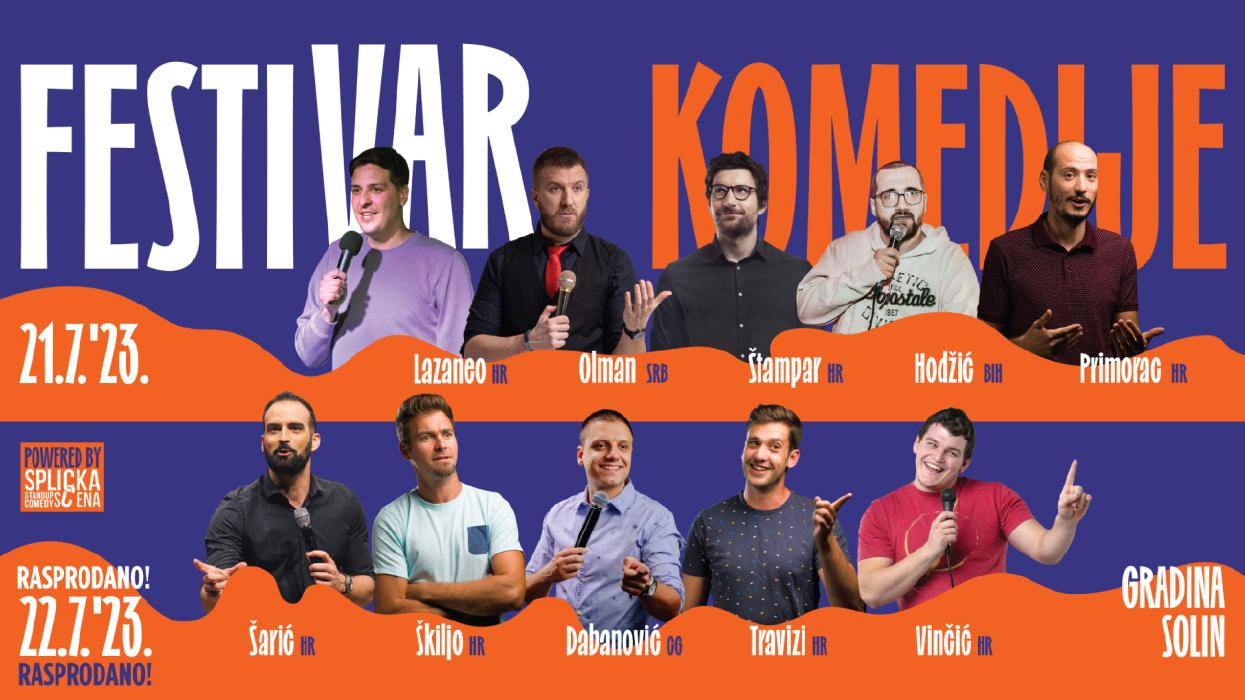 SplickaScena brings two nights of laughter on an open stage in the beautiful setting of Gradina. Alongside the hosts from SplickaScena (Lazaneo, Primorac, Škiljo, and Travizi), strong forces of domestic and regional stand-up comedy will also perform for you, including Vlatko Štampar, Goran Vinčić, Ivan Šarić, Srđan Olman, Omer Hodžić, and Andrija Dabanović, all with the same aim - to make you laugh until you cry. You can find your tickets without fee here: https://core-event.co/events/festivar-komedije-23-ebb2/
Mudri Brk festival 2023.
Don't miss the most relaxed festival on the Adriatic. Unlike last year, this year it will last a full seven days, from July 24th to July 29th. In addition to the central music program, which will take place on July 28th and 29th at the Jelsa Summer Cinema, the Mudri Brk festival is preparing special film screenings, children's workshops, after-beach parties, literary evenings, quizzes, and guest appearances by international artists at several locations throughout Jelsa. Join the multitude of visitors and discover why the Mudri Brk festival has gained a reputation as the most laid-back event on the Adriatic. \
You can find your tickets without fee here: https://core-event.co/events/mudri-brk-festival-2023-af8f/
Pre-Qualifications for Eurobasket 2025.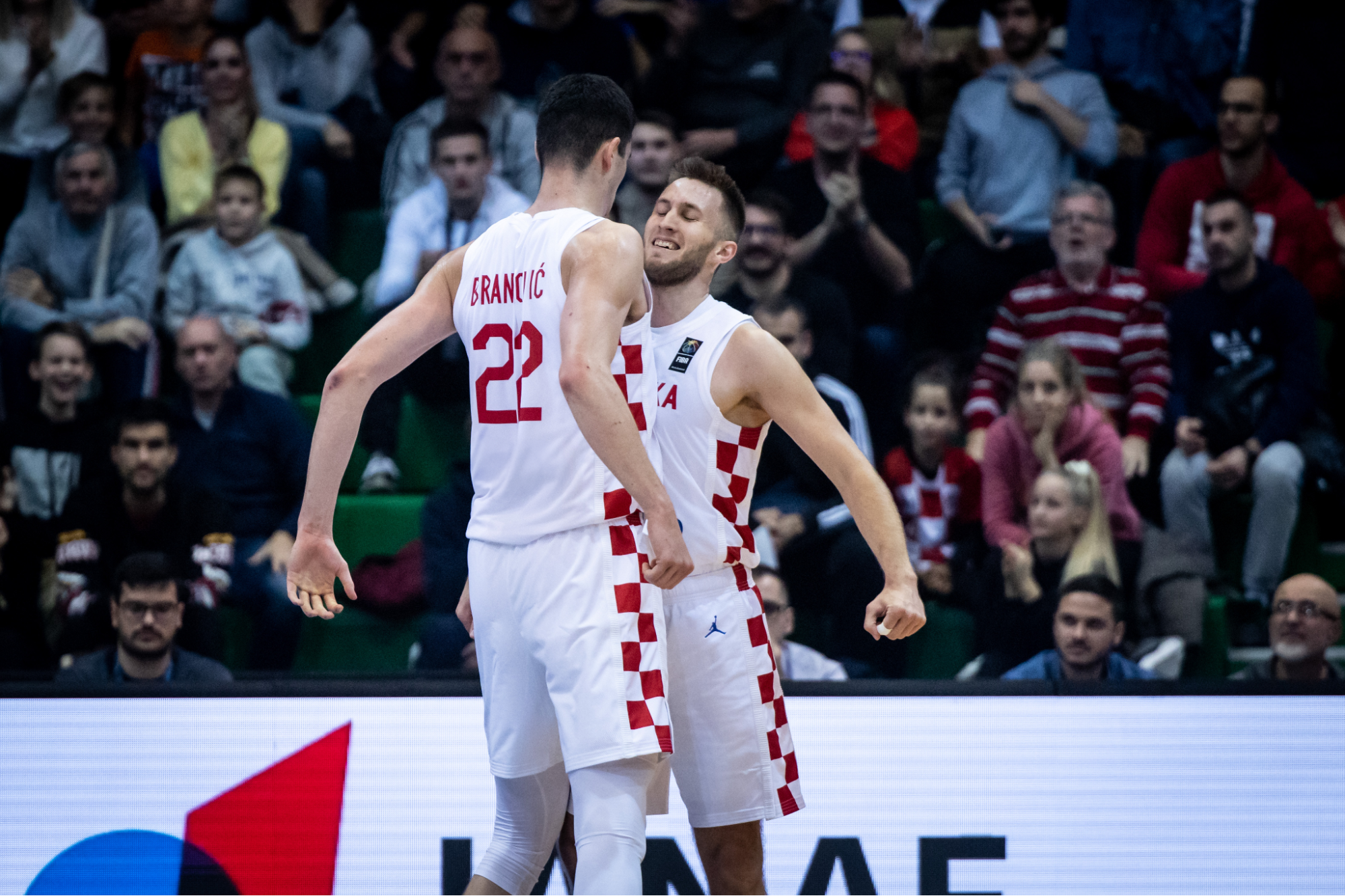 This month, Opatija is filled with the spirit of cheering as it awaits the upcoming pre-qualifications for EuroBasket 2025. Our national team has important matches ahead against Ireland and Luxembourg, and each victory brings them one step closer to qualifying for EuroBasket 2025. The first match on the schedule is against Ireland on July 19th, followed by Luxembourg on July 22nd. Don't miss the opportunity to support our boys.
You can find your tickets without fee here: https://core-event.co/events/hrvatska-luksemburg-pretkvalifikacije-za-eurobasket-2025-d58e/